Reasons to Watch Everything Everywhere All At Once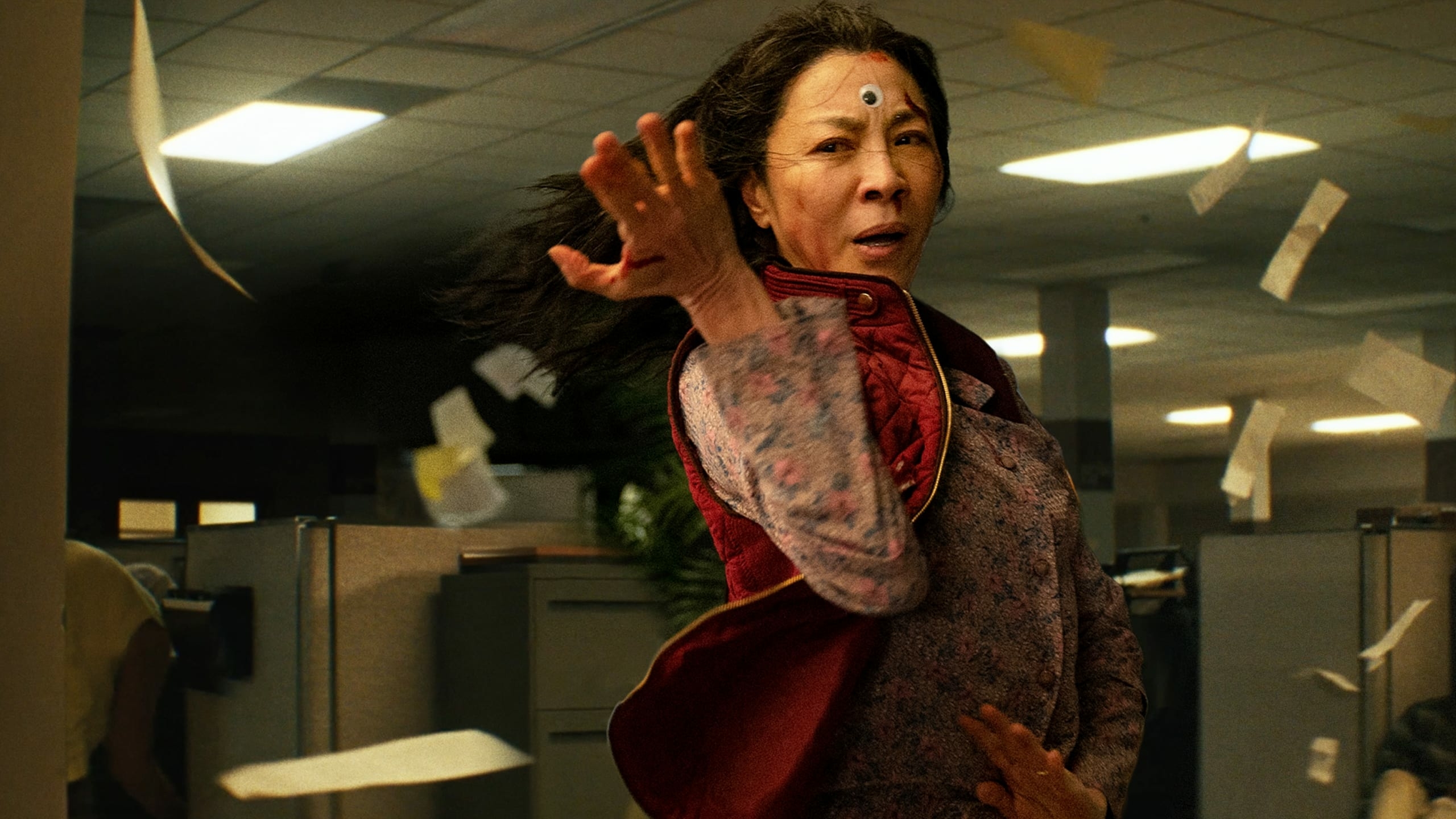 Looking for reasons to watch the film Everything Everywhere All at Once? At some point in our lives, there are moments when we are all likely to ask ourselves existential questions, prompting us to ponder and act.
However, it is our human nature, after all, to question and seek knowledge. Therefore, Min will share with you some of the reasons to watch the film Everything Everywhere All at Once today!
About Everything Everywhere All At Once
Everything Everywhere All at Once is an action comedy film about an ordinary immigrant mom who uses skill and memories across the multiverse to save the world. It is starred by Michelle Yeoh, Stephanie Hsu, Ke Huy Quan, James Hong, Jamie Lee Curtis, Jenny Slate, Harry Shum Jr., and Tallie Medel.
The film may appear to be quite silly; the fight scene is both breathtakingly funny and stupidly ridiculous, and the reference in the movie would surely delight movie lovers. However, under the surface, there are a lot of lessons this film wants us to learn, such as love, family, and treasuring one life.
Exploration of Nihilism | Reasons to Watch Everything Everywhere All At Once
At a glance, we can see that this movie is telling us about the philosophy of Nihilism. Nihilism challenges the value and purpose that society assigns to individuals, objects, and life. In simpler words, everything is meaningless.
4 Reasons to Watch Everything Everywhere All At Once
1) Michelle Yeoh's performance
One of the main reasons to watch Everything Everywhere All at Once is of course the main star itself, Michelle Yeoh!
In the film, Michelle Yeoh portrays a Chinese immigrant Evelyn Wang, a failure who holds the secret to preventing massive chaos-spreading evil from destroying the multiverse.
This movie demands Michelle Yeoh's mental and physical abilities. With the multiverse as their main theme, Michelle Yeoh is also a cook, a successful actress, a sausage finger lady, a stone, and a plethora of other characters.
2) Ke Huy Quan's comeback
Ke Huy Quan, the coolest kid of the mid-1980s (The Goonies, Indiana Jones, and the Temple of Doom), left our screens when he learned that he couldn't find a role in Hollywood that thrilled him. After seeing Crazy Rich Asians, over 2 decades later, Quan was inspired to pick up acting again.
3) Comedy at its best
If the supertitle and the greatest music sting in history didn't make you smile already, the Ratatouille reference, Michelle Yeoh's hot dog fingers, the pair playing the piano with their feet, and her incredibly touching and universal discussions as stones with her stone daughter will undoubtedly keep you entertained!
It's a rather mature type of comedy, so when you decide to watch it, you may not want to keep the children around.
4) A story like no others
Middle-aged Asian ladies like Michelle Yeoh, who played the lead character and traveled across the universe, stand out in a world where youthful, attractive actors and actresses predominated on the screen.
You will undoubtedly reflect on your place in the world after viewing this exploration of the concept of where nothing matters!
Where to Watch Everything Everywhere All at Once?
Now you've known the reasons to watch Everything Everywhere All at Once, you might also want to know a few different ways to watch it online right? Worry not, cuz Min got you covered.
This action comedy is available to watch on Hulu, Apple TV, iTunes, and Amazon Prime Video. Happy watching!
---
Disclaimer: The web administrator is not responsible for any of the sender's comments or posts in the site's comments section. The sender is solely responsible for any comments or posts made.
For more trending articles, do visit Cerita Malaysia.
Trend, Travel, dan Filem.