Must Visit Places in Sarawak
Are you looking for must-visit places in Sarawak? Thanks to its lush forests and idyllic beaches, Sarawak is one of Malaysia's most popular tourist destinations. With so much to offer in terms of rich culture and historical history, these are Min's top 5 Must Visit Places in Sarawak for your future travelling reference!
The Land of Hornbills
Sarawak, often known as 'The Land of Hornbills,' is located on the island of Borneo. From longhouses to the beautiful highlands, from old city alleyways to vivid rivers that stream through the luxurious flourish of rainforest canopies, Sarawak is a refuge for wildlife and home to 27 ethnic groups, each with its own language and culture.
Top 5 Must-Visit Places in Sarawak
Now that we've learned a bit about Sarawak, here is Min's list of the top 5 must-visit places here.
1. Niah National Park, Miri
The most remarkable characteristic of Niah is that, it is the site of the region's first civilisation. The park's oldest modern human bones, as well as countless other ancient man artefacts from around 40,000 years ago, were discovered, making it one of the world's most important archaeological sites.
2. Sarawak Cultural Village, Kuching
Located at the foothills of Mount Santubong, provides travellers with the opportunity to learn about the state's indigenous groups' rich heritage. Strolling around traditional houses, photographing locals dressed in tribal costumes, learning how to cook ethnic food, and getting the opportunity to handle a dangerous blowpipe are some of the activities that can be experienced here.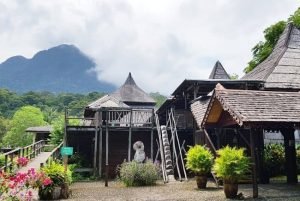 3. Matang Wildlife Centre, Kuching
Matang Wildlife Centre is a wildlife rehabilitation centre for all animals whose habitat is being destroyed as a result of deforestation and aggressive palm oil planting. Orphaned young animals lack crucial jungle abilities and this centre cares for them until they are ready to be released back into the wild. Volunteerism opportunities are also available here.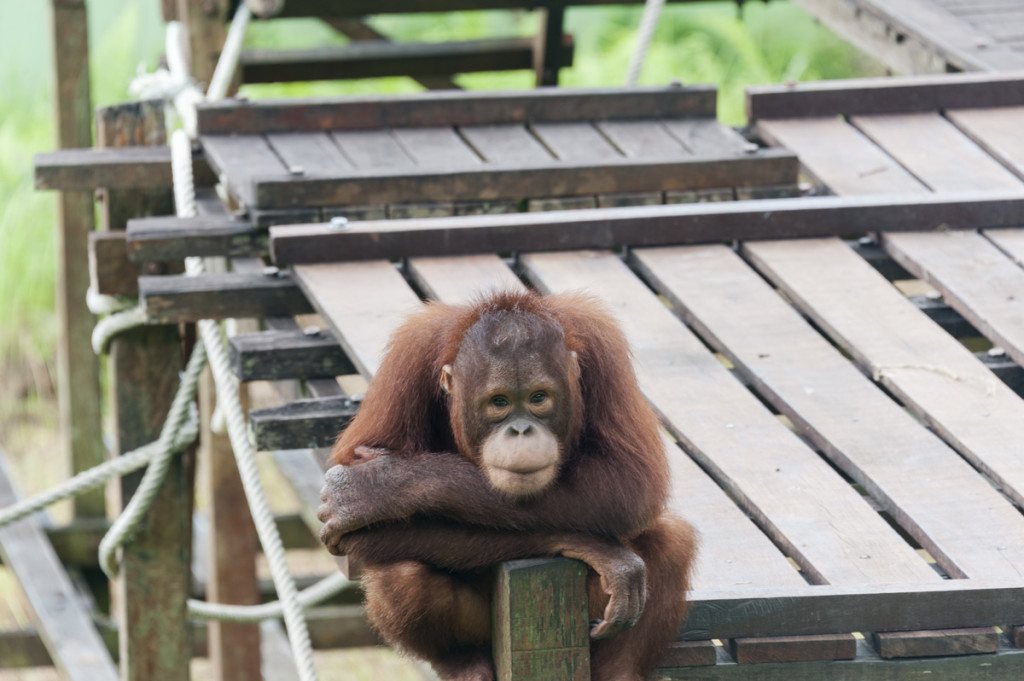 4. The Kuching Waterfront
The Kuching Waterfront offers stunning views of Astana and Fort Margherita across the river during the day and vibrant nightlife after the down. Take a ride on a local Penambang boat or walk across the Darul Hana Bridge, which connects both riverbanks.
5. Gunung Mulu National Park, Miri
Gunung Mulu is a 2,377-meter-high sandstone pinnacle, that towers over the park. A total of 295 kilometres of excavated caves create a breathtaking spectacle and are home to millions of cave swiftlets and bats. The Sarawak Chamber is the world's largest known cave chamber, measuring 600 m by 415 m and standing 80 m tall.
While Min has just only selected a few of the top Sarawak attractions, there are many more interesting places to visit in Sarawak. Aside from attractions to explore, you can also experience the delicious delicacies available here.
Want to find more articles like "Must Visit Places in Sarawak"? If yes, kindly head to our portal, Cerita Malaysia today!
---
Disclaimer: The web administrator is not responsible for any of the sender's comments or posts in the site's comments section. The sender is solely responsible for any comments or posts made.
Trend, Travel & Filem.