Marabahaya Underground Film Premieres on Astro First
ACTION-COMEDY FILM 'MARABAHAYA UNDERGROUND' PREMIERES ON ASTRO FIRST
Starring talented local cast Hazama, Joey Daud, MK K-Clique, Santesh and more
Shah Alam, 29 November 2021 – Astro customers can look forward to action motor-racing film, Marabahaya Underground premiering on home cinemas, Astro First (Ch 480) from 2nd of December 2021. Produced by D'edge Communication, the film is co-directed and produced by Cat Farish, with co-director Helmi Yusof (Bikers Kental & Bikers Kental 2).
Marabahaya Underground: Film Actors and Actresses
The film stars popular local cast Hazama and Joey Daud, alongside Jian Wein (Olabola), local rapper MK K-Clique, Jasmin Suraya, Santesh Kumar, Dayana Roza, Scha Elinnea, Amzarul and Cat Farish. Fans can also enjoy special appearances by Wahid Senario, Hamdan Senario, Amir Raja Lawak, Zalif Sidek as well as National Supercar Racer, Zen Low; National Motorcar Racer, Keifli Othman; National Racer, Jian Hui Wong; and National Rally Racer, Faizal Alang.
Motor-racing fans can enjoy their favourite motorcars in 'Marabahaya Underground' film including a Mustang, Nissan Fairlady, Mitsubishi Evo, Porsche and more. This 90-minute film shot around Ipoh, Shah Alam and Kuala Lumpur, is packed with racing scenes that are bound to keep audiences adrenaline rushing. Fans can also enjoy the theme song 'Velocity' by Operahaus x Lil J featuring Eddie G, Bee Manhan, Malik Abdullah and Orga; lyrics by Faizul, Lil J, Eddie G, Bee Manhan, Mambang & Orga; composed by Faizul.
Experienced Director and Producer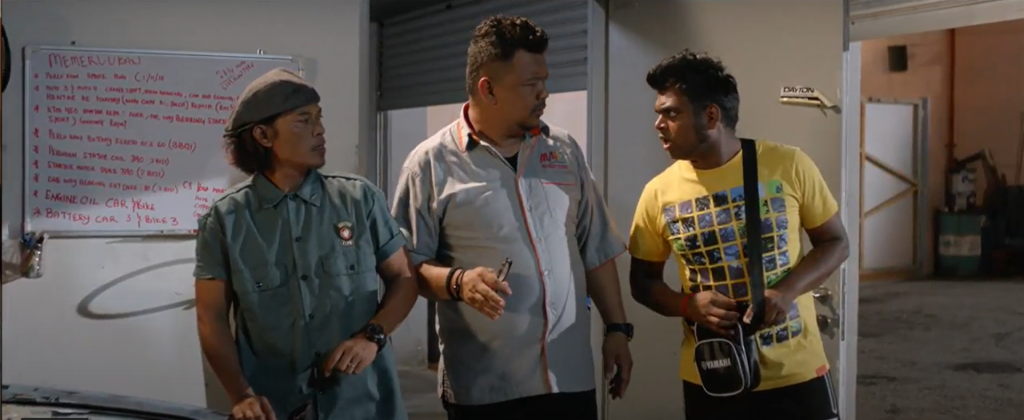 Cat Farish, Executive Producer and Director, Marabahaya Underground, said, "We are excited to present this film to audiences who enjoy motorcar action. This genre of films continues to remain popular, and we are optimistic that audiences will enjoy this local film. Fans can look forward to captivating scenes filled with comedic elements. We also incorporated various editing techniques that will bring a fresh look and feel on screen. The film also features more than 10 hip-hop songs from underground hip-hop artistes. We hope audiences, especially motorcar fans, enjoy the film."
Raja Jastina Raja Arshad, Vice President, Malay Nusantara & Head of Astro Shaw said, "We are excited to have presented an exciting array of film genres premiering on Astro First this year. We continue to focus on presenting a rich variety of films to audiences. Marabahaya Underground is a production filled with motorcar action, weaved together with comedic elements played by popular casts. We believe this theme continues to be relevant and hope this film contributes toward the transformation of local films, especially for its editing. We hope audiences enjoy this film."
Marabahaya Underground: Film Synopsis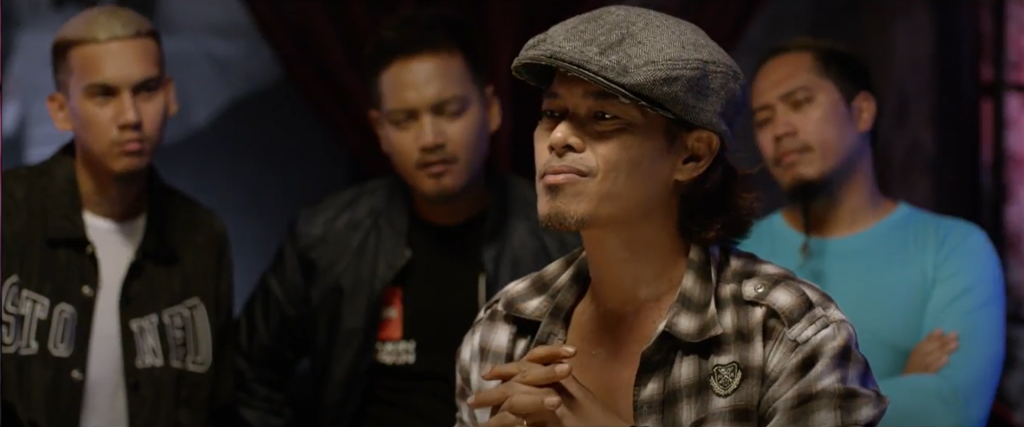 'Marabahaya Underground' film revolves around Chon (Hazama), a motorsport enthusiast who idolises Shah Dhani (Joey Daud), the drift king of Malaysia who also happens to be a gambler and in a lot of debt. Shah Dhani uses Chon to escape from his debt and in return, promises to take on Chon as his apprentice to learn the ways of the 'drift' world of Malaysia.
Shah Dhani, who is indebted to Dotty (Jasmin Suraya), has to involve Chon in a job to deliver illegal goods, without Chon realising. Chon is assigned to deliver the goods to Dotty's customer, but the goods are switched without Chon noticing. Dotty threatens Chon and demands he returns the missing goods, and Chon begins to feel that Shah Dhani may have betrayed him. Following that incident, Shah Dhani is abducted by a member of Dotty's gang. Chon and his friends are forced to participate in an illegal race "Mara Underground" to replace the missing goods.
Watch the action racing film 'Marabahaya Underground', on Home Cinemas, Astro First (Ch 480) or stream via Astro GO and On Demand from 2 December 2021. Stream for an unlimited number of times over 48 hours for RM15. For more updates, follow Astro Shaw's social media.
---
Disclaimer: The web administrator is not responsible for any of the sender's comments or posts in the site's comments section. The sender is solely responsible for any comments or posts made.
For more articles, head onto CeritaMalaysia.