Malaysia Keretapi Sarong Event 2023: One of the Biggest Event for Malaysia Day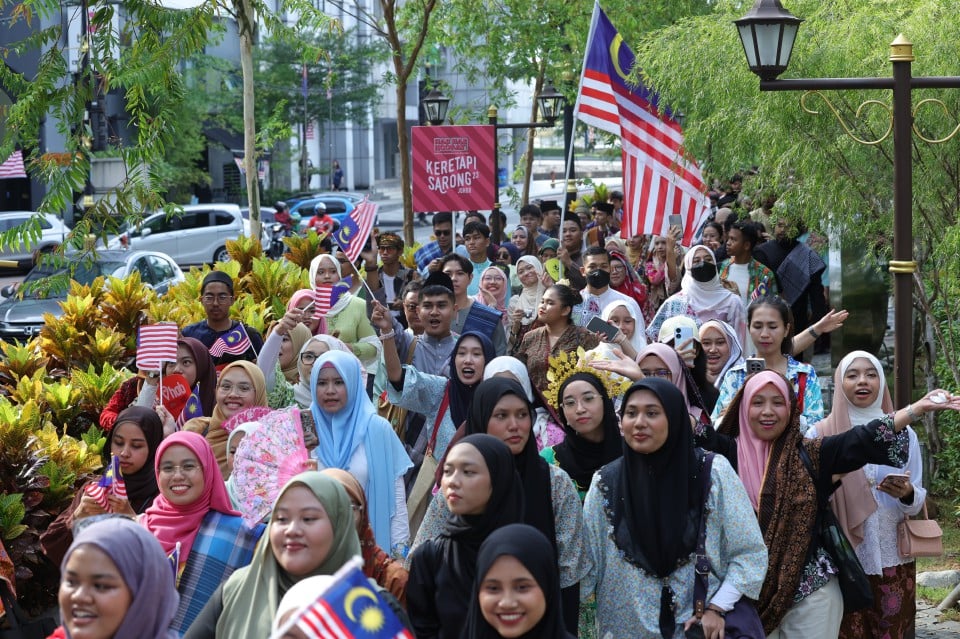 Hey there, lovely readers! It's Min here, and today I'm thrilled to share with you the incredible spirit of unity and cultural pride that the Malaysia Keretapi Sarong Event (KS 2023) brought to our nation on Malaysia Day.
This event has once again stolen the hearts of Malaysians, and I'm here to take you on a journey through its highlights. Let's go!
Embracing Cultural Diversity | Malaysia Keretapi Sarong Event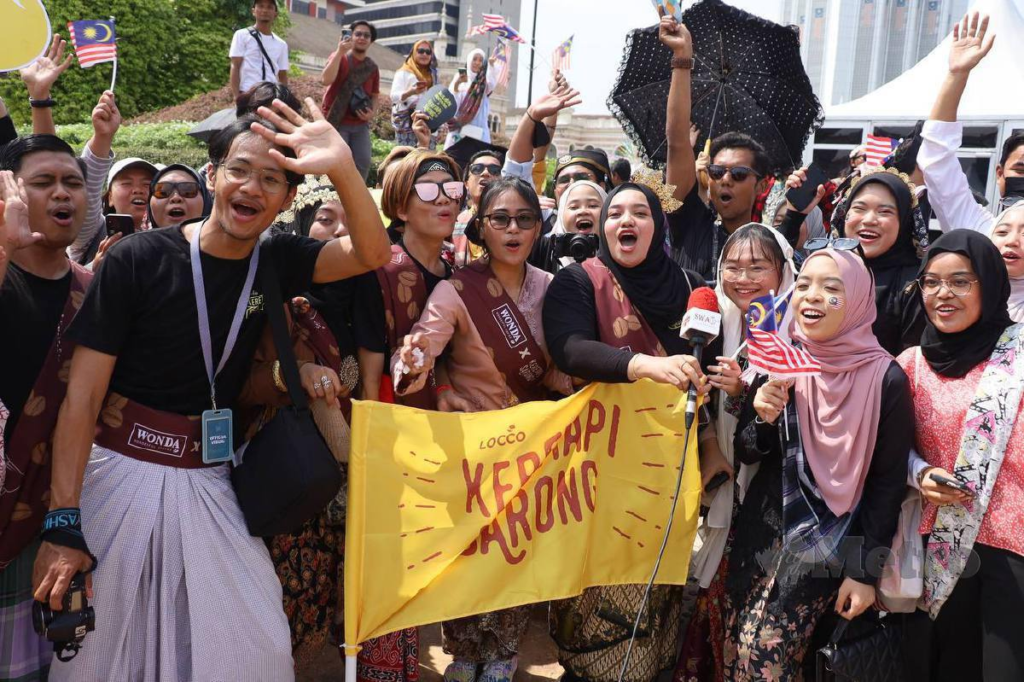 A Journey Through Malaysia's Rich Heritage
The Malaysia Keretapi Sarong Event 2023 is a testament to Malaysia's rich cultural diversity. Participants proudly donned traditional attire representing various ethnic groups, showcasing the nation's unity in diversity. From Batik sarongs to 'kain pelekat,' these outfits symbolized our cultural heritage.
Ethnicity and Unity in Malaysia Keretapi Sarong Event
With the theme of 'Ethnicity and Unity,' KS 2023 emphasized the importance of embracing our differences and coming together as one nation. The event's director, Shamsul Bahrin Zainuzzaman, highlighted the significance of Malaysians of all backgrounds wearing ethnic attire while using public transportation.
This theme not only celebrates Malaysia's cultural diversity but also reinforces the idea that unity is the cornerstone of the nation's strength and identity.
Promoting Traditional Sarongs
The Keretapi Sarong event has been instrumental in promoting traditional sarongs, be it 'batik' or 'kain pelekat'. The program started in 2012 and has since grown, thanks to the dedication of organizations like Random Alphabet and LOCCO. These sarongs have become iconic symbols of Malaysian culture and heritage.
Festive Atmosphere and Entertainment | Malaysia Keretapi Sarong Event
Sarong Fashion Extravaganza
One of the highlights of the KS 2023 event was the Sarong Fashion Show. Participants and fashion enthusiasts alike showcased the versatility and beauty of sarong fashion. The runway featured a stunning display of traditional attire, adding a touch of glamour to the event.
Flash Mobs and Dancing Delights
KS 2023 brought the streets of Kuala Lumpur alive with flash mobs and 'joget lambak,' a Malaysia's traditional dance. Participants danced to the tunes of the 60s and 70s, creating a nostalgic and joyous atmosphere. The fusion of tradition and modernity made the event unforgettable.
Musical Ambiance
To set the mood, patriotic and traditional songs like 'Negaraku,' 'Jalur Gemilang,' and 'Rasa Sayang' filled the air. These tunes resonated with the crowd, reinforcing the spirit of patriotism and unity that the event aimed to celebrate.
The melodies transported participants back in time, connecting them with the nation's history and cultural heritage, creating a truly immersive experience.
Nationwide Celebrations | Malaysia Keretapi Sarong Event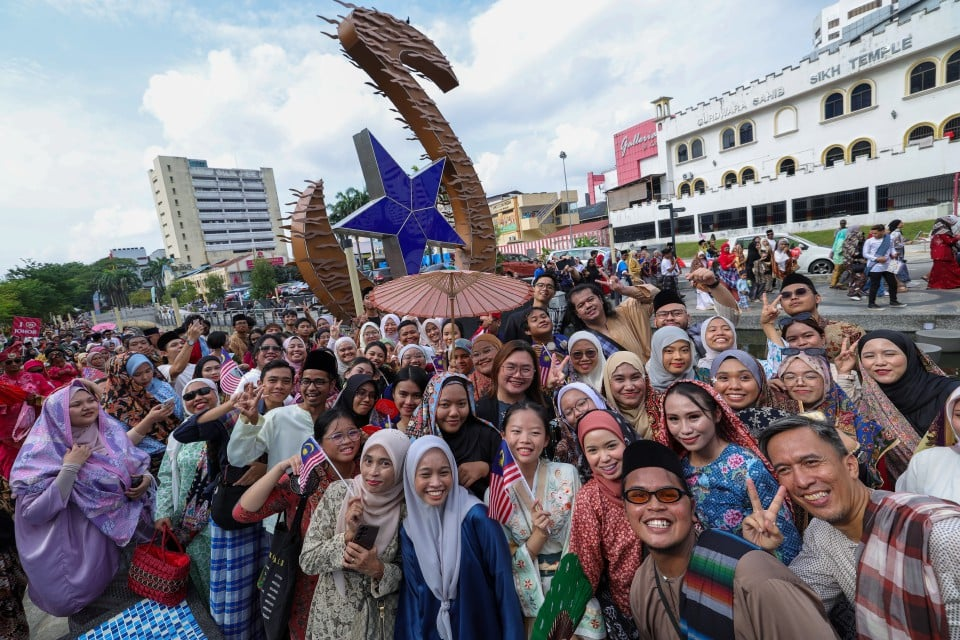 Simultaneous Celebrations
The Keretapi Sarong event wasn't limited to Kuala Lumpur alone. Similar celebrations took place simultaneously in major cities across Malaysia, including Johor Bahru, Ipoh, and Kuala Terengganu. This nationwide participation underlined the event's significance on a national scale.
This nationwide participation underlined the event's significance on a national scale and reinforced the unity of Malaysians in celebrating our diverse heritage.
International Presence
Not only did the event span across Malaysia, but it also had an international presence. The celebration extended to London, United Kingdom, where it took place at the iconic Battersea Power Station.
This global reach showcased Malaysia's cultural diversity to the world, fostering cultural exchange and building bridges with international communities.
Showcasing Local Traditions in Malaysia Keretapi Sarong Event
In Kuala Terengganu, the Terengganu Cultural Village hosted the 'Musing Ketang' program in conjunction with KS 2023. Various activities, such as demonstrations of traditional crafts and art forms, allowed tourists and locals to immerse themselves in the rich culture of Terengganu.
This initiative not only promoted the local traditions of Terengganu but also offered a unique opportunity for cultural exchange.
In conclusion, my dear readers, the Malaysia Keretapi Sarong Event is more than just a celebration. It's a reflection of Malaysia's unity in diversity. This year's event brought together Malaysians from all walks of life, promoting cultural heritage, unity, and a deep sense of patriotism.
As the event continues to grow in scale and significance, it stands as a shining example of what makes Malaysia truly unique.
So, have you ever attended the Malaysia Keretapi Sarong Event? Share your experiences and thoughts with me in the comments below! For more interesting articles like this, visit our portal page at Cerita Malaysia.
---
Disclaimer: The web administrator is not responsible for any of the sender's comments or posts in the site's comments section. The sender is solely responsible for any comments or posts made.
Trend, Travel dan Filem.