Malaysia Instagrammable OOTD Places To Visit
There is no denying that Malaysia has many instagrammable OOTD places. These places are very suitable for those of you who love travelling and take that #ootd at beautiful locations.
Make sure to read Cik Min's top 5 Instagrammable OOTD Places in Malaysia for your future holiday Instagram photos ya… You would not believe that this location is available here!
What is OOTD?
Have you ever heard of an "OOTD"? Cik Min believes you may have come across this abbreviation while reading or conversing with others. This "OOTD" basically means the clothes that we wear on a daily basis.
Now that people have known the abbreviation's meaning, people have started using the word and posting their "Outfit of the Day" (OOTD) on various Instagrammable OOTD places in Malaysia at various social media platforms, particularly Instagram.
Instagrammable OOTD Places in Malaysia
Without further ado, here are Malaysia's most Instagrammable locations for your upcoming photoshoot!
1. The National Science Centre
The rainbow-coloured dome-like structure of The National Science Centre is located on the Bukit Kiara hilltops. It recently received a much-needed facelift and now features colourful glass panes.
The rainbow walkway is caused by sunlight filtering through the rainbow cladding enveloping the circular building. Wait for the sunlight to hit the colourful glass panes for the perfect photo opportunity!
2. Colmar Tropicale, Bentong
Colmar Tropicale is a small resort village, located in the Bentong district of Pahang. It was inspired by a quaint little town in France.
The resort's picturesque view will provide you with plenty of Instagram-worthy photos as well as a traditional French feeling. You can also take photos wearing Kimono in the Japanese village of Bukit Tinggi.
3. Chowrasta Market, George Town
Chowrasta Market is one of Malaysia's oldest markets. South Indian immigrants built the original Chowrasta market in 1890. The market's name translates to "four crossroads" in Urdu.
It's a treasure trove of instagrammable spots, thanks to its colonial heritage and old-world charm. If you love all things vintage, you should visit the second-hand bookshops on the first floor; they're just so photogenic.
Victoria Bridge in Ipoh was built in 1900 to serve the local mining industry and remained in use until 2012. Since then, the railway has become a popular spot for both locals and tourists from all over Malaysia to take picturesque photos to post on their social media feeds.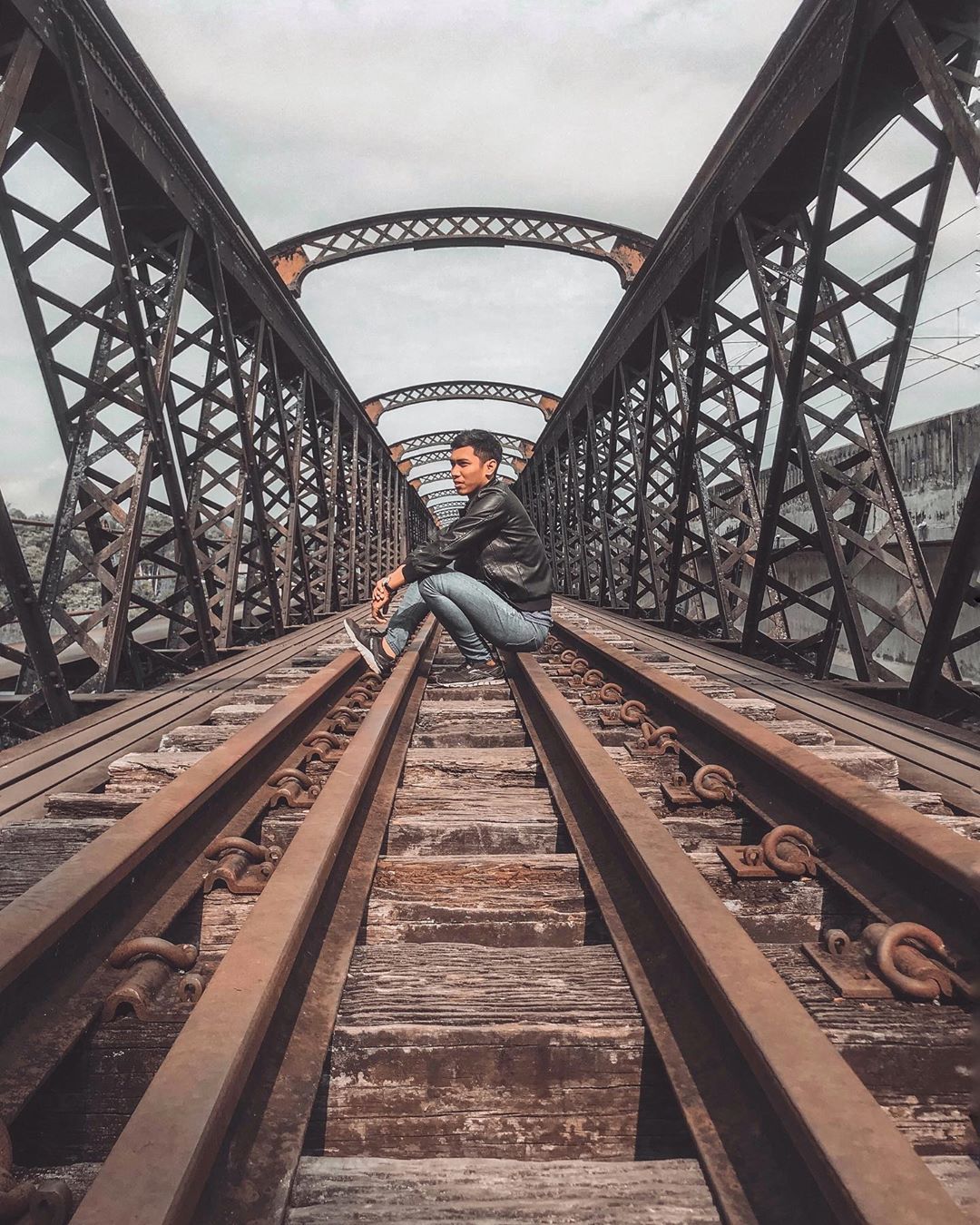 Kapalai Island is well-known for being a floating paradise unlike any other. Sipadan Kapalai Dive Resort is a dreamy and luxurious water village popular with honeymooners, consisting of 40 chalets built on high wooden stilts in the middle of the ocean.
Each wooden chalet has its own private balcony, ensuring undisturbed privacy as you snuggle up with the one you love, sip your morning coffee with views of the sunrise, and, of course, pose for enviable #ootd photos.
And that concludes Cik Min's top 5 Malaysia Instagrammable OOTD Places. So, which of these locations have you ever taken #OOTD photos in? Share it with us in the comment section below!
Want to find more articles like "Malaysia Instagrammable OOTD Places"? If yes, kindly head to our portal, Cerita Malaysia today!
---
Disclaimer: The web administrator is not responsible for any of the sender's comments or posts in the site's comments section. The sender is solely responsible for any comments or posts made.
Trend, Travel & Filem.