Happy Boom and Pop-Pop are Allowed | Chap Goh Mei
Chap Goh Mei had returned! Cik Min heard a lot of fireworks last night, which sounded like a lot of fun! But did you know that only Happy Boom and Pop-Pop fireworks sales are allowed this year? Is there any explanation why the police said so?
Let's have a look at the article for more information.
Happy Boom and Pop-Pop are Allowed: The Royal Malaysia Police (PDRM)
According to the Royal Malaysia Police (PDRM), while lighting fireworks and firecrackers are permitted in conjunction with the Chap Goh Mei festival on Tuesday (15 February 2022), however, only two types are allowed this year: 'Happy Boom' fireworks and 'Pop-pop' firecrackers.
According to national news agency Bernama, Bukit Aman Criminal Investigation Department Chief, Datuk Seri Abd Jalil Hassan explained that the ban is in place because only those two types of fireworks and firecrackers do not contain explosive ingredients that could endanger citizens' safety.
However, according to the specifications, the sale of two fireworks still required a permit from the District Police Headquarters (IPD).
The Consequences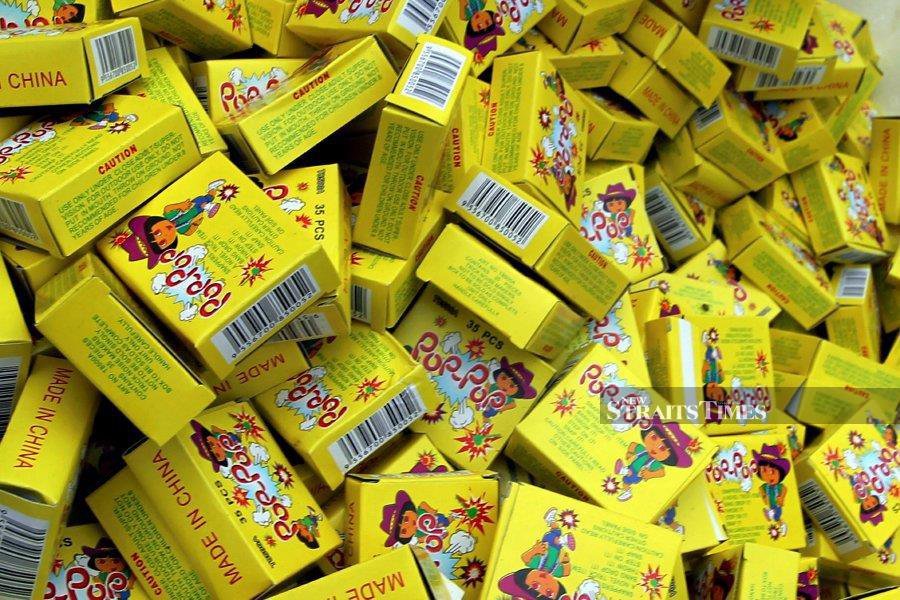 In conjunction with any festivity, the public is still prohibited from possessing, selling, purchasing, or setting off banned firecrackers and fireworks.
If caught, the public can be prosecuted under Sections 7 and 8 of the Explosives Act 1957 (Act 207) and face a 7-year prison sentence or fined RM10,000, or both, as reported by Harian Metro. Also, the people who set off banned firecrackers and fireworks could face a month's jail term or get fined up to RM100, or both, under Section 3 (5) of the Minor Offences Act 1955.
Choose Safety Over Everything
The penalties listed may appear unpleasant, but we must always consider the reasons for them. Despite the fact that only Happy Boom and Pop-Pop are allowed, Cik Min believes that the police have done everything possible just to ensure our safety. Cik Min, on the other hand, wishes everyone who is celebrating Chap Goh Mei a wonderful celebration. Have a blast!
---
Disclaimer: The web administrator is not responsible for any of the sender's comments or posts in the site's comments section. The sender is solely responsible for any comments or posts made.
For more articles, head onto CeritaMalaysia.