Fun Quran Class at Shah Alam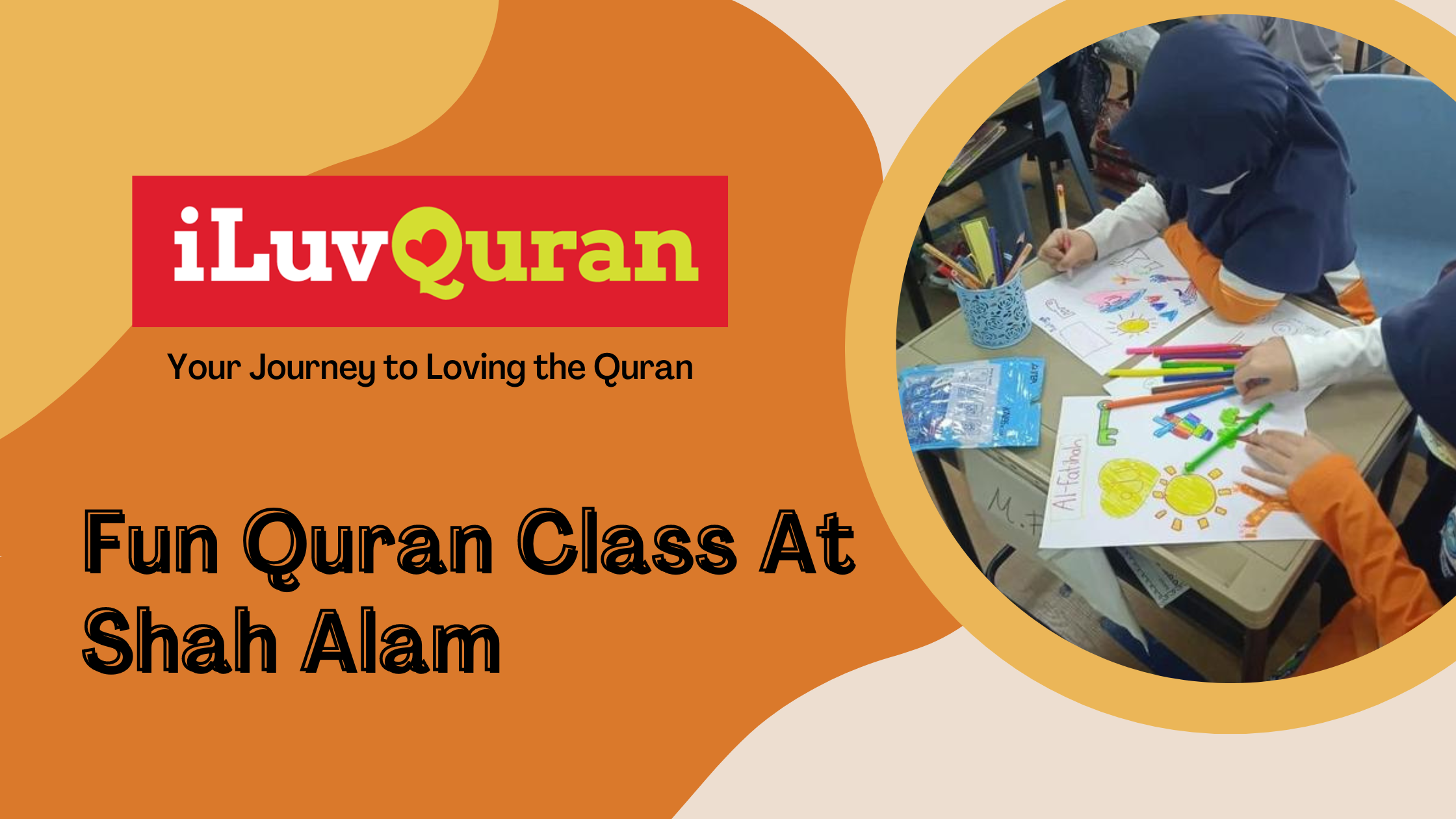 iLuvQuran has been inventive and innovative to come up with a fun Quran class at Shah Alam to remain relevant in the field of teaching the Quran to children. For now, iLuvQuran offer both physical classes at their branch centre. Meanwhile, for Shah Alam branch they solely provides online lessons, each of which comes with its unique set of advantages.
Fun Quran class at Shah Alam features many of their proven services, including their brand new Quranic Discovery Class, which focuses mainly on providing unique learning experience.
Click here to learn more about iLuvQuran online class experience.
Who is this fun Quran class at Shah Alam for?
1. For parents that want a dynamic and pleasant class experience for their kids.
2. For kids that want a fun and exciting learning atmosphere to learn Quran.
3. For kids that want to learn the recitation, hifdz, tilawah, and the meaning of the surah in general.
iLuvQuran E-Learning Portal
iLuvQuran also has established their own E-Learning Portal that you can sign up for free to experience. It is an upgraded version of the iLuvQuran Hifdz Activity Module (ILHAM) module which has two different accesses. If you sign up as a parent account, you may register your kid's account for free and follow along as they progress in their learning journey with iLuvQuran. Join NOW for an amazing Quran experience!
For more information, watch the introduction of iLuvQuran Online Learning Portal here. NOW for an amazing Quran experience!
iLuvQuran Hifdz Activity Module (ILHAM)
iLuvQuran Hifdz Activity Module, also referred as ILHAM is a comprehensive syllabus for learning the Quran that is intended to give Ustaz/Ustazah more control to keep students interested, and establish a Quranic learning environment that is both effective and efficient.
The Student Kit and the Educators Package make up the two primary elements that are included in ILHAM. iLuvQuran hoping that one day they will be able to teach all Muslim children in preschools and schools an experience technique in learning the Quran via the module that are engaging and entertaining.
1. ILHAM Student Kit
The Student Kit helps children develop a love for the Quran that will last a lifetime by encouraging them to engage with Allah's words in a manner that is both enjoyable and meaningful. This is how children are introduced to the Quran.
2. ILHAM Educators Package
In this package, the Teachers Kit are the guidelines and materials provided to form an engaging atmosphere for studying the Quran. The lesson plans that have been prepared by their experienced teachers will improve the instructors' competence and help reduce the amount of work; while at the same time allowing them to focus more on each student.
iLuvQuran Online Class – Fun Quran Class at Shah Alam
iLuvQuran has adopted a number of new ways that are both creative and inventive to continue their Quran sessions online with the children. iLuvQuran Online Class is open to all children from all over the world who are interested in studying the Quran most effectively.
It will consist of a small group just to keep the sessions much more manageable and provide opportunities for one-to-one coaching with each student. iLuvQuran Online Class consists of a total of six distinct classes, including Quranic Discovery, Quranic Seedlings, Quranic Junior Al-Hafiz, as well as Personal Coaching for children, adults, and family.
Click here for more information on class availability and sign up for class registration.
What makes iLuvQuran fun Quran class at Shah Alam the better option?
iLuvQuran is more than a program that teaches people how to read the Quran. Through engaging activities such as games, arts and crafts, experiments, storytelling, role acting, reciting with gestures, and many more, compassionate teachers will assist the students in memorization of the surah and gaining an understanding. These will help them love the morals that are outlined in the Quran and practice them.
1. FUN Classroom – children are encouraged to have fun to create a positive experience.
2. LOVING Teachers – educated and experienced, but not too hard.
3. PLAY-BASED LEARNING – their own module, which was developed by professionals known as "ILHAM".
4. ENGAGING Activities – using a wide range of auditory, visual, and kinesthetic in their lessons.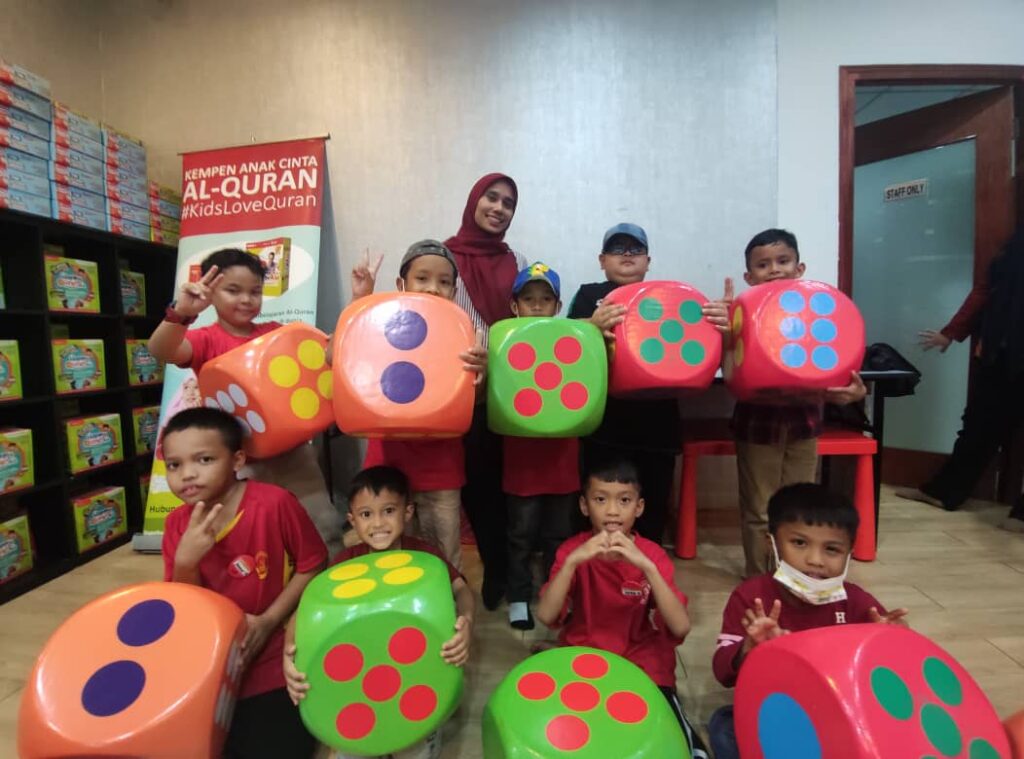 What measures will be implemented if students find the Quran class is uneasy or slow to comprehend?
Classes are offered to encourage individual growth and development without any coercion or pressure. There are no costs associated with the FREE trial lessons, and a full refund is provided if you are unhappy with the service.
How to reach iLuvQuran? | Fun Quran Class at Shah Alam
iLuvQuran is the #1 Quran platform for children and adults! A self-paced learning for all ages and experience. Love Quran, life will never be the same. Fun, Loving, Engaging and Creative Class! To learn more about fun Quran class at Shah Alam, reach out to iLuvQuran's team here!
For more interesting articles, kindly click Cerita Malaysia to read more from our portal.
---
Disclaimer: The web administrator is not responsible for any of the sender's comments or posts in the site's comments section. The sender is solely responsible for any comments or posts made.