Farah Ann Announces Retirement After Glorious 25 Years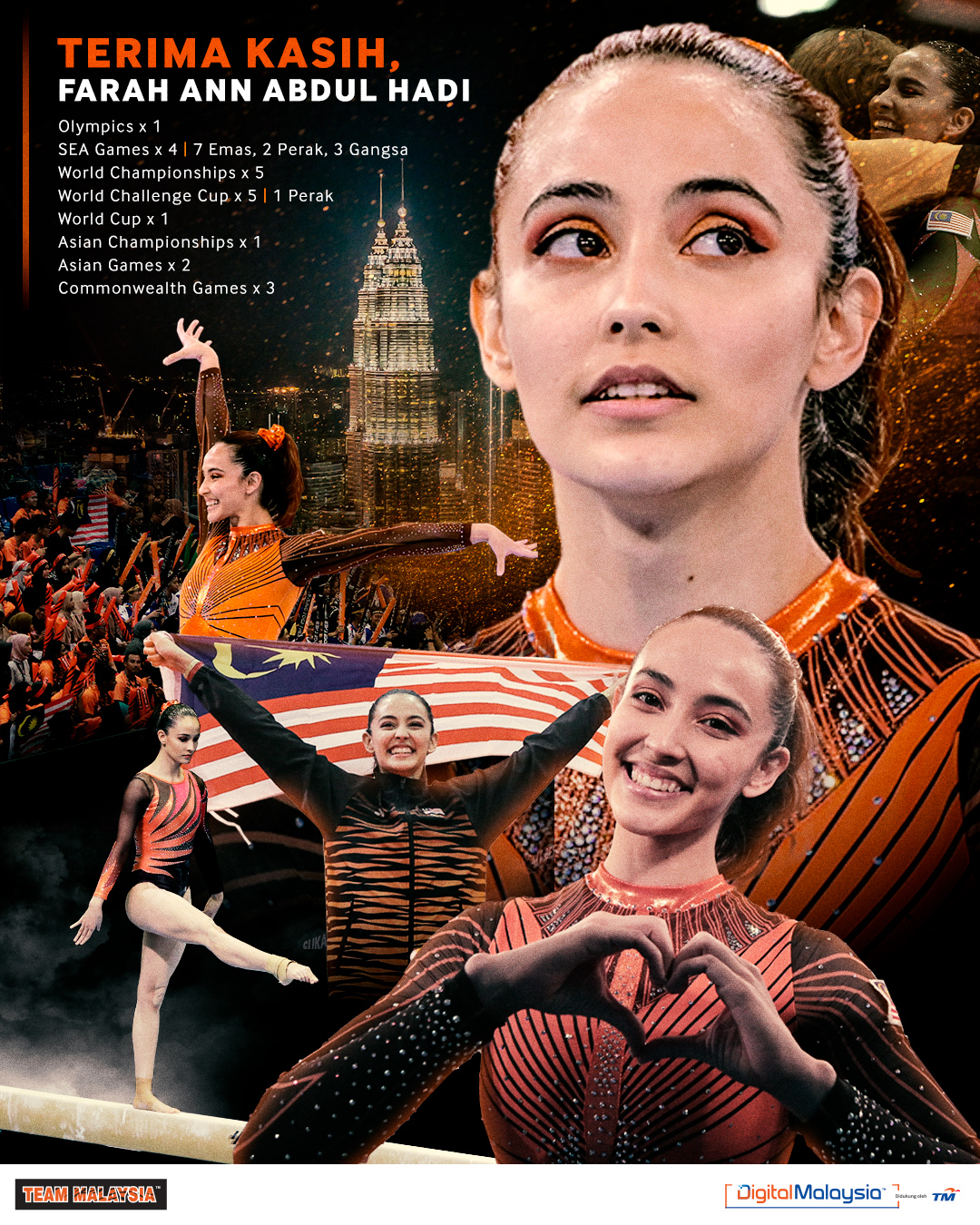 Malaysia's gymnastic queen, Farah Ann Abdul Hadi announces her retirement recently, through Instagram & other social media platforms. The Selangor-born athlete said she was glad to retire on her own terms, especially after competing in the Tokyo Olympics last year. Continue reading further below!
Farah Ann announces retirement through social media platforms
"Along the way, making my dreams and goals come true, qualifying and competing in the Olympic Games, I am so thankful to retire ON MY OWN TERMS. It's been amazing. Thank you to all of you."
Despite the announcement of her retirement, Farah Ann said that she will continue to be involved in the sporting world despite retiring.
Farah Ann's contributions to the country over the years
Farah Ann made her debut with the national team in 2010 at New Delhi Commonwealth Games. The gymnast accumulated seven gold medals, two silvers, and three bronze from four editions of the biennial Games. Farah Ann's best performance was during the 2019 Manila SEA Games where she bagged three gold medals in the floor exercise, uneven bars, and individual all-around events.
Farah Ann's most remarkable achievement was qualifying for her very first Olympics held in Tokyo last year. However, she failed to advance to the next round after finishing 68th in the competition, out of 85. – BERNAMA
Farah Ann will forever be remembered as a valuable asset to our country. At CeritaMalaysia, we wish Farah Ann the best in life and success in whatever she does. She will always be admired for inspiring our people, especially our young females to work hard and stay committed in life.
Disclaimer: The web administrator is not responsible for any of the sender's comments or posts in the site's comments section. The sender is solely responsible for any comments or posts made.
For more trending articles, visit CeritaMalaysia.
Trend, Travel, dan Filem.