Dive Shop Selangor
Scubatex Resources is well-known for its dive shop in Selangor. It offers a variety of diving equipment for beginners and also for experts. The shop provides a one-stop center for all divers out there as they can get all the equipment there.
There is a lot of equipment such as a regulator, consol gauge, dive computer, mask, snorkel, fins, boots & socks, gloves & hoods, thermal wetsuit, diving torch, knife, and many more.
Scubatex Resources is the only scuba diving company that provides a total solution for the scuba diving industry in Malaysia. Internet technology and the e-commerce revolution have helped the team to create an e-commerce website.
At their online store, they provide quality products at a very affordable price. They never compromise on product quality and strive to ensure the utmost satisfaction from customers who purchase from them. You can check out their website here.
Scuba Diving, a New Enjoyable Hobby to Consider | Dive Shop Selangor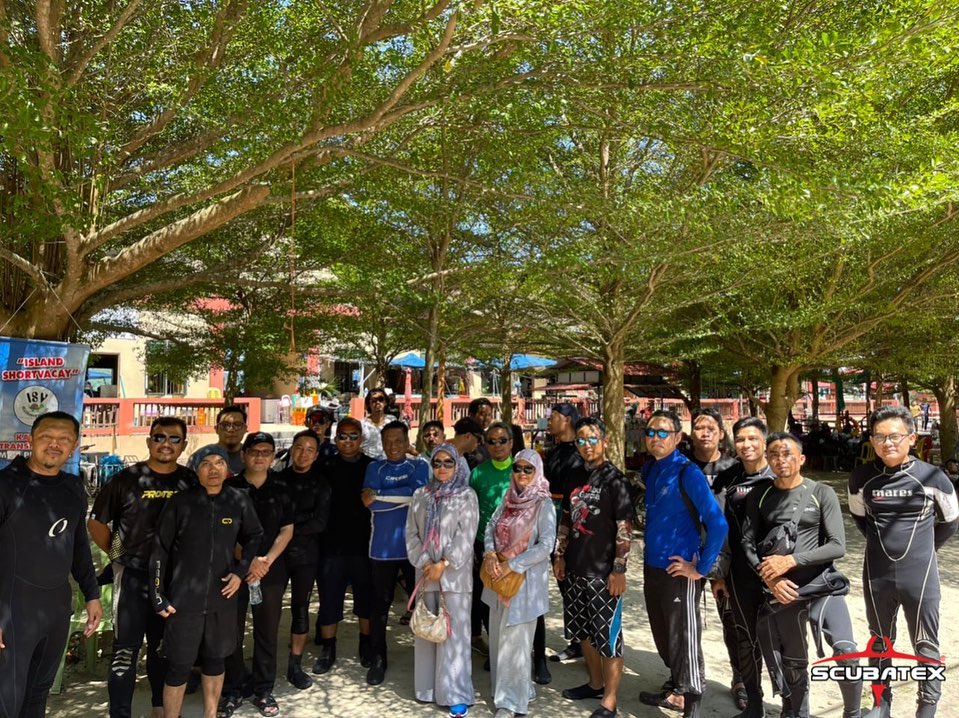 Do you know that many people enjoy scuba diving?

It is a new and adventurous sport to experience. Since the number of Malaysians who enjoy it keeps increasing, Scubatex Resources has taken the initiative to provide all the equipment for scuba divers.

Despite that, some people wish to try scuba diving; but they do not know where to start. Now, Cik Min will tell you more about scuba diving.
Preparation for Beginners – Important Tips!
Scuba diving is a challenging but rewarding hobby to pursue. If you enjoy focusing on your own development, diving is the sport for you. One of the advantages of scuba diving is the opportunity to master skills that are not only helpful in diving, but also in everyday life.
Now, let us go into details on the preparation for the beginner to try scuba diving. Prepare yourself first before starting this activity, okay?
8 Tips for Beginner Scuba Divers
1. Get used to being in the water
2. Choose the right dive center to do your diving
3. Do a test run in a pool
4. Ask a lot of questions during training
5. Study the material
6. Stay hydrated
7. Relax and breathe
8. Follow the instructor's instructions
Now you can start to learn scuba diving!
Where is the Most Suitable Place to Learn Scuba Diving? | Dive Shop Selangor
It is good to have a well-experienced instructor to teach you from beginning befor you become familiar with it. It is normal for beginners to feel afraid at first, but after several training sessions, they will be familiar with the skills and techniques to be in the underwater.
Hence, choosing the right dive center is crucial so that you can learn the proper lessons for scuba diving.
Aside from selling equipment for scuba diving, Scubatex also provides scuba diving lessons.
You may visit them at the location stated below:
TryOut Scuba by Scubatex Resources – What's Exciting about It?
For your information, this TryOut Scuba is offered to new scuba divers that want to experience scuba diving. It is purposely for anyone who is wondering what it's like to breathe underwater.
Details about TryOut Scuba
TryOut Scuba is a 2-hour scuba session with experienced scuba instructors. They will also give complete diving equipment to make it feel like a real scuba diving experience, although it is only trained in shallow water.
Scubatex Resources offers a very reasonable price for the session, which is RM150 on weekdays and RM180 for weekends.
How to Reach Scubatex to Purchase the Scuba Diving Equipment? | Dive Shop Selangor
Now you have got all the information needed for scuba diving, right? For more information, do not hesitate to go to Scubatex Resources' website and their Facebook Page to learn more about scuba diving equipment.
That's all for now from Cik Min! Hope you will get some insights from today's sharing about "Dive Shop Selangor".
For more interesting articles, visit the portal page Cerita Malaysia.
---
Disclaimer: The web administrator is not responsible for any of the sender's comments or posts in the site's comments section. The sender is solely responsible for any comments or posts made.
Trend, Travel dan Filem.