Amber Heard finally Admits to hitting Johnny Depp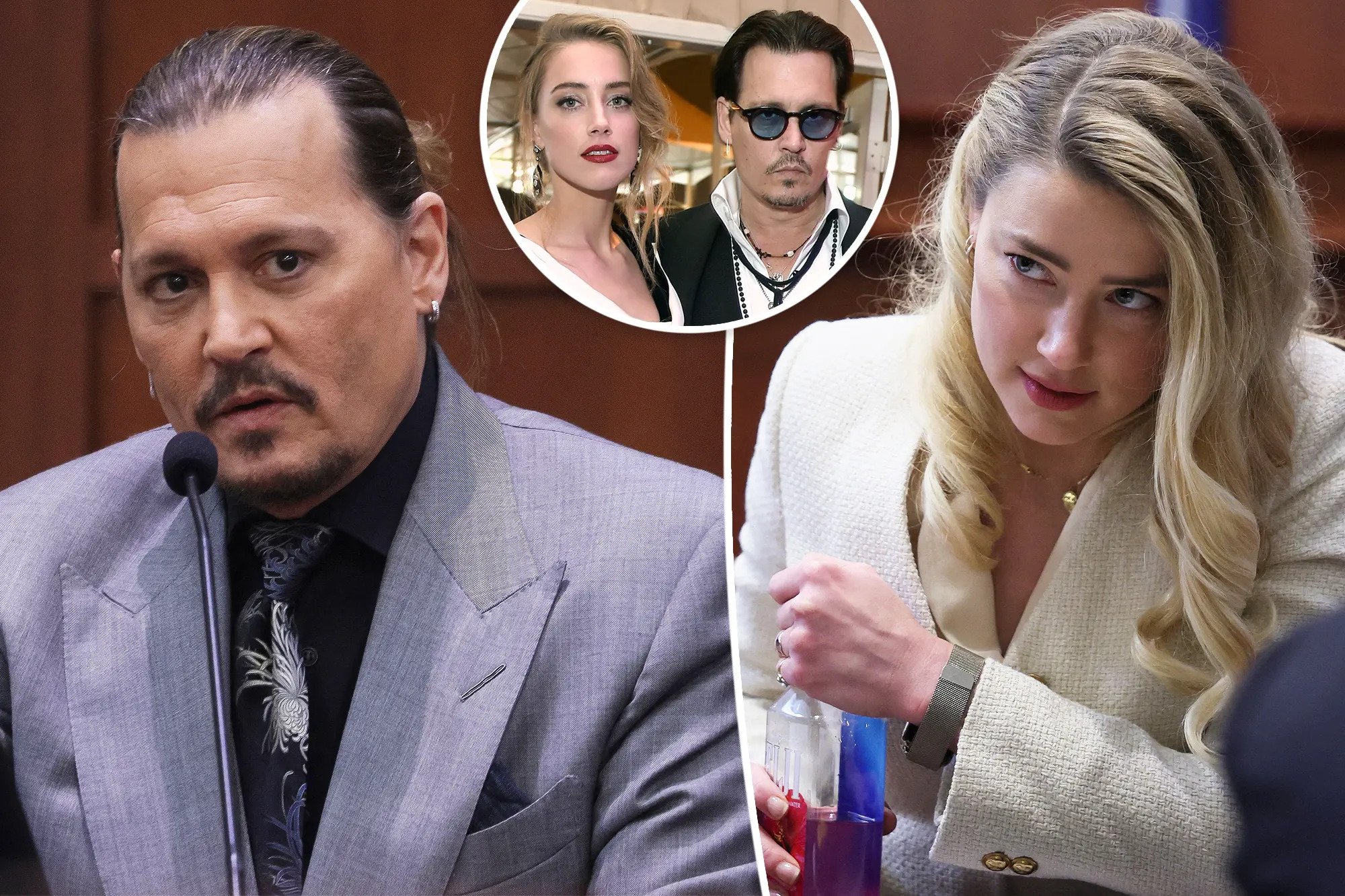 Today, a secret audio recording captured Amber Heard admitting that she hit Johnny Depp during one of their many clashes when they were still together is revealed!
The new audio recording on 'the bathroom incident'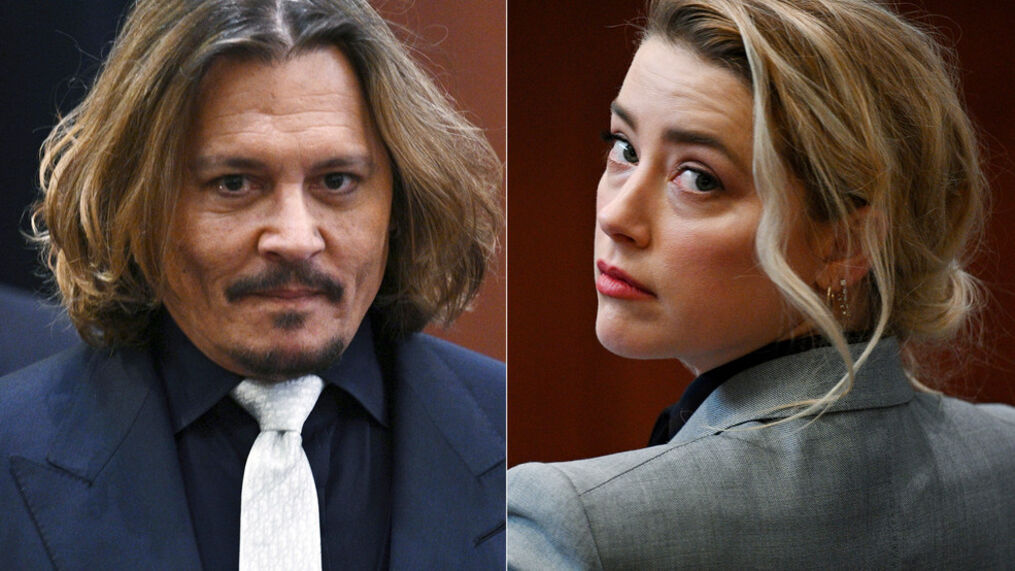 While the couple was still married, Amber Heard made the disclosure during an altercation secretly recorded by Johnny Depp. The recording was played during the $50 million defamation trial.
Depp can be heard talking about Heard 'kicking the bathroom door and hitting me in the skull.'
Heard replies: 'I was upset, I was on an Ambien, there was a lot going on. – Daily Mail
For your information, 'Ambien' or more commonly referred to as Zolpidem, is used to treat a certain sleep problem, namely insomnia, in adults.
In a later part of the argument, Depp complained that Heard had thrown 'f**king pots at me.'
Heard said: 'That's different, just because I've thrown pots and pans do not mean you come and knocking on the door.'
Later in the audio, Heard chastised Depp for retreating to the bathroom whenever they had a disagreement. She denied punching Depp but admitted to "hitting" him instead after he accused her of punching him:
"You didn't get punched, you got hit," Heard said in the recording. "I'm sorry I hit you like this, but I did not punch you. I did not f**king deck you. I f**king was hitting you. I don't know what the motion of my actual hand was. But you're fine. I did not hurt you. I did not punch you. I was hitting you." – Newsweek.com
Amber Heard reportedly abused Depp in many despicable manners
As many of you may recall, Depp was admitted to the hospital in March 2015 in Australia where the top of his finger was severely injured when Heard allegedly threw a bottle of vodka at him.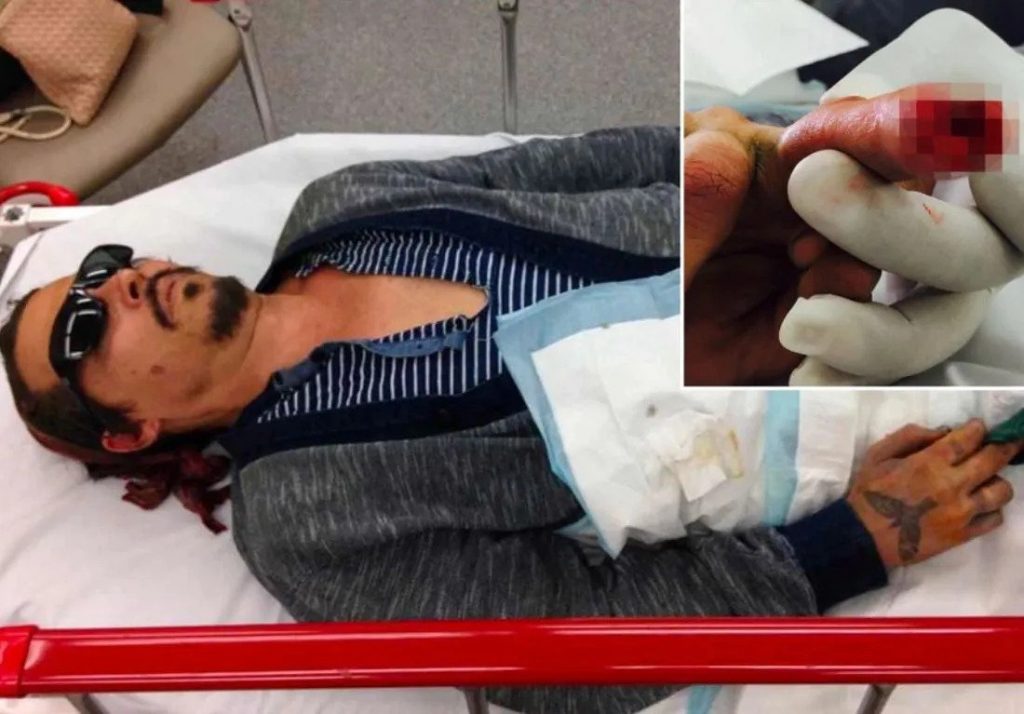 Depp also shared how Heard left her own feces on their bed as a 'prank'. Depp said that his initial reaction was that it was so bizarre that he laughed but soon realised that it was not the case.
Amber Heard first accused her ex-husband of domestic abuse and violence during the couple's divorce proceedings in 2017. She is currently countersuing Depp for $100 million.
Heard's attorneys accused Depp of being delusional and paranoid while abusing drugs and alcohol during the trial's opening statements.
Depp previously lost a suit against The Sun, a British tabloid, that described him as a "wife-beater" in one of their articles.
Disclaimer: The web administrator is not responsible for any of the sender's comments or posts in the site's comments section. The sender is solely responsible for any comments or posts made.
For more trending articles, visit CeritaMalaysia.
Trend, Travel dan Filem.