The Coronation of King Charles III
The Coronation of King Charles III was held on May 6, 2023! The historic coronation, the first in 70 years, was watched by people all over the world.
Did you know? Charles' coronation is the first of a British monarch in the new millennium and the 40th at Westminster Abbey since William the Conqueror in 1066. Continue reading to learn more about Britain's newly crowned king.
Queen Elizabeth's First Son
Queen Elizabeth II's first-born son was born in London on November 14, 1948. His Majesty attended Gordonstoun School in Scotland and later Trinity College, Cambridge, where he became the first royal heir apparent to receive a degree.
He studied anthropology, archaeology, and history, and even spent some time studying at archaeological sites in France.
According to his official biography, Charles served in the Royal Air Force, where he trained as a jet pilot. He served in the Royal Navy, as did his father, grandfather, and great-grandfathers.
British Longest-Serving Heir
King Charles III, the eldest of four children raised by the Queen and the Duke of Edinburgh, Prince Philip Mountbatten, is the British monarchy's longest-serving heir. This honor had previously been held by his great-great-grandfather, Edward VII.
For the longest time—70 years and 214 days—His Majesty had been the heir apparent. His record-breaking reign began when he was three years old, on February 6, 1952, the day his mother was crowned queen.
King Charles III Coronation's Attendees
As a historic event of the decade, the coronation saw more than 2,000 invited guests in attendance. These include members of the British royal family, prime ministers, presidents, foreign royals, global luminaries, and a slew of celebrities.
In addition to King Charles' immediate family, monarchs from other countries, including Malaysia's Yang di-Pertuan Agong and Raja Permaisuri Agong also attended the event.
This is a departure from previous coronations when royals were usually represented by heirs, consorts, or other family members.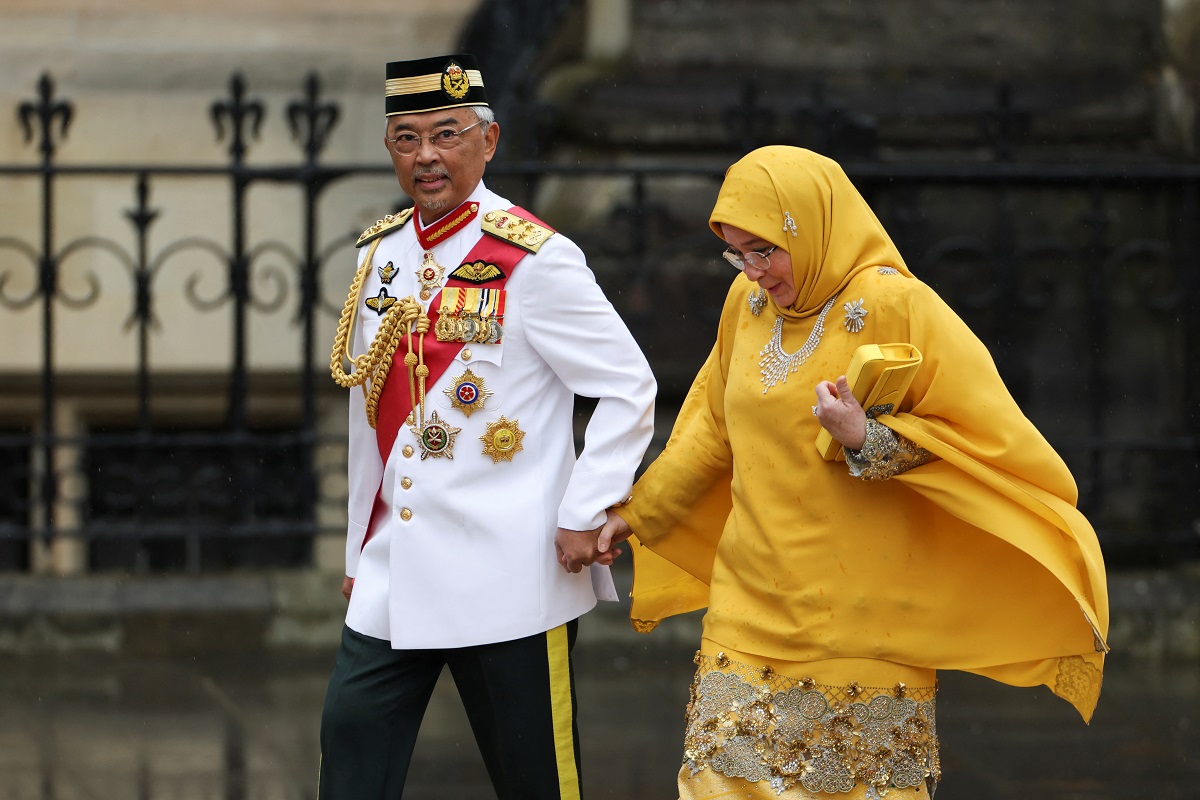 Sultan Abdullah was photographed in military ceremonial uniform, while Tunku Azizah wore a yellow modern Baju Kurung specially designed by Her Majesty for their 2019 installation ceremony.
Other monarchs in attendance, include Crown Prince Frederik and Crown Princess Mary of Denmark, King Vajiralongkorn and Queen Suthida of Thailand, as well as Crown Prince Fumihito and Crown Princess Kiko of Japan.
Meanwhile, the Coronation Concert, which was broadcast live from Windsor Castle also saw performances from Katy Perry, Lionel Richie, and many other performers.
Want to find more articles like "The Coronation of King Charles III"? If yes, kindly head to our portal, Cerita Malaysia today!
---
Disclaimer: The web administrator is not responsible for any of the sender's comments or posts in the site's comments section. The sender is solely responsible for any comments or posts made.
Trend, Travel & Filem.