Delicious Tteokbokki Buffet at Dookki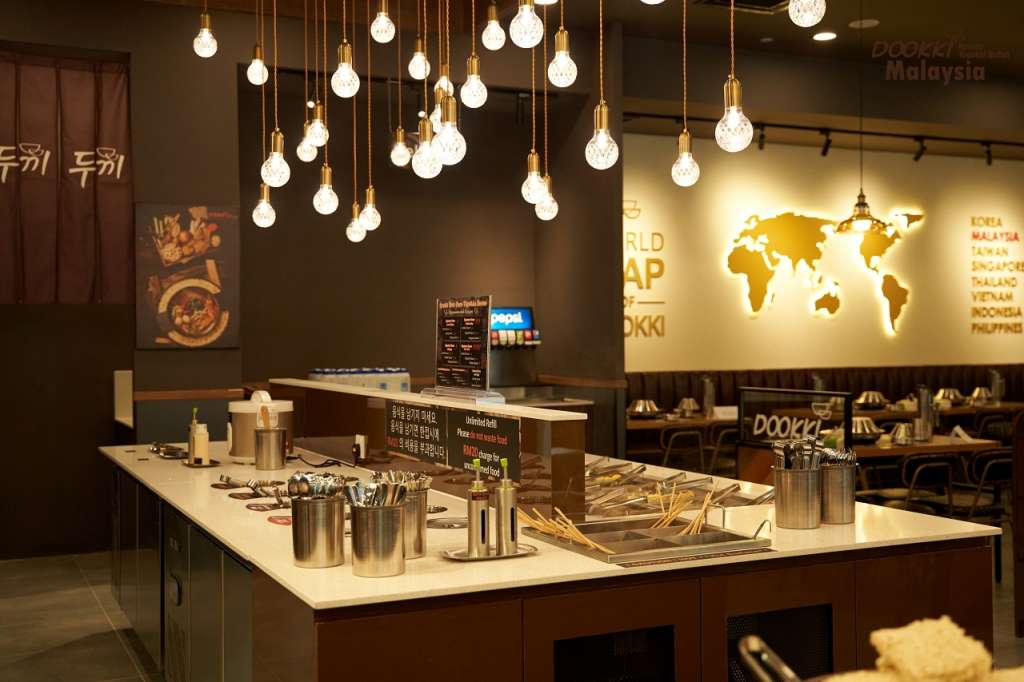 In the mood for a delicious Tteokbokki Buffet at Dookki? Tteokbokki, a beloved Korean street snack, will soon be a part of Malaysia's expanding Korean food scene and Cik Min will definitely be here for it! Therefore today, Cik Min will tell you how to have a delicious Tteokbokki Buffet at Dookki.
What is Dookki?
Dookki, which is a Korean word for "two meals," will deliver precisely what its name implies! Patrons can expect a delicious Tteokbokki buffet and cook their own fried rice here at Dookki.
For less than RM40 per person, get ready for a 90-minute all-you-can-eat tteokbokki buffet with unlimited soft drinks. There are numerous Dookki locations including IOI City Mall, One Utama, and most recently, Mytown shopping center.
Tteokbokki Buffet at Dookki
Tteokbokki, which translates to "rice cake," is a popular dish in Korea and has a long and rich history. For those who don't know, tteokbokki is a well-known Korean stir-fried rice cake that is served with a variety of side items and hot chili paste.
At Dookki, you can create your own delicious Tteokbokki feast as they offer a range of rice cakes to choose from. In addition, with options such as Dookki Original Sauce and Sweet Jajang Sauce, you can also create your own sauce.
Other items on the buffet table, include rice balls, fish cakes, and Korean fried chicken. If you are in the mood for fried food and snacks, Dookki is the perfect place for you!
Tips to prepare Tteokbokki at Dookki
1. Pour 1/3 of the broth into the pot.
2. Pour your own sauce into it.
3. Put your chosen Teeokbokki ingredients in.
4. Once the rice cake is cooked, now you can enjoy your Tteokbokki dish!
Dookki has fried rice too?
At the end of your meal, Dookki staff will provide you with fried rice! You may ask them to cook it for you, or you may also request to cook it yourself. So here's how you can do it:
1. Add rice and other ingredients to the pot.
2. Add some sesame oil and stir your rice together with it.
3. Do note that the leftover tteokbokki sauce will be your fried rice paste, so choose your sauce wisely.
4. Finally, add some snow cheese to the fried rice to complete your meal. Enjoy!
Now can you see how Dookki is an ideal place for you to come and have a meal with your family and friends? With good food and good company, Cik Min highly recommends that you visit and sample Dookki this weekend okay?
Pssst, you may also add Cheese Ring for a price of less than RM20 when visiting Dooki! For more info, head on to Dookki's social media platforms as below:
Facebook | Instagram | Website | TikTok
Want to find more articles like "Delicious Tteokbokki Buffet at Dookki"? If yes, kindly head to our portal Cerita Malaysia today!
---
Disclaimer: The web administrator is not responsible for any of the sender's comments or posts in the site's comments section. The sender is solely responsible for any comments or posts made.
Trend, Travel & Filem.